Well, if you can't tell I'm super proud of myself. The great
Just Paint It Challenge
of April was a rousing success.
This is what I started out with (notice the awkward arrangement of the doors creating about 50 square feet of unusable space):
Here's a closeup:
It wasn't the greatest view walking in from the garage, and I hated the wasted space. The only thing that seemed to land there were dust bunnies of a certain pooch's fur. Yuck.
So it's been about three years of debating what to do with this space. I debated painting, covering the door with some sort of shelving unit or covering it with fabric. I even considered turning it into a functional chalkboard calendar and a place to hang coats and such. I hemmed and hawed and basically just ignored it.
But when Ryan got into grad school and it started to look like this house might be my home for a bit longer than I originally had hoped, I decided I needed to do something to make this eyesore a bit easier on my psyche.
I took inspiration from its location smack in between our dining area and our living space. It needed to service both functions, so I decided it would best be used as a hostess station. A place where I can display some of my nicer pieces and also jot down a note or two. The key would be that this station would have to be somewhat portable in order to get into the utility area once a month to change the air filter.
So on Saturday I got down to business and painted the door:
And on Sunday I bit the bullet and did two coats on the air intake. That's 150 separate slats in that intake if you can't quite count.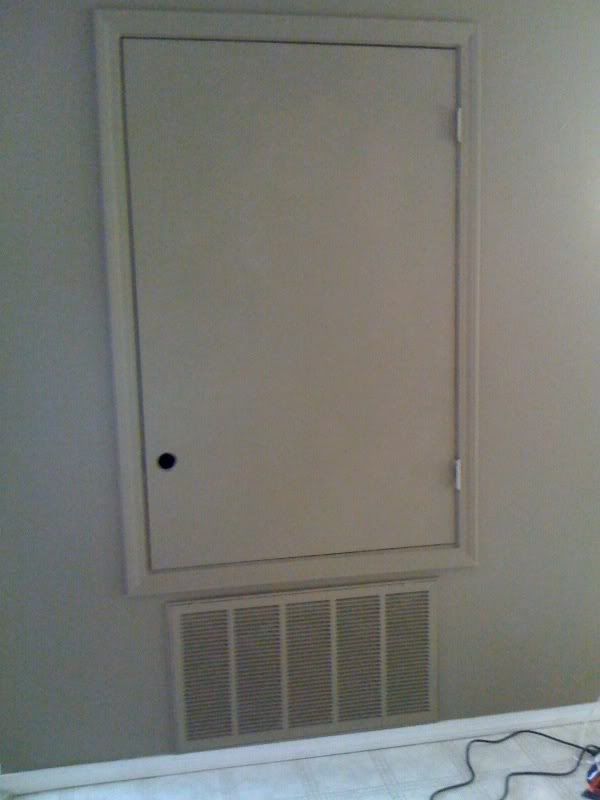 And then it was time to make the area functional. I moved our cherry wood ladder bookcase and desk from the office into this transitional space. Here is the unit in the office (it was totally weighed down by lots o' sports memorabilia that will find a future home in Ryan's classroom someday):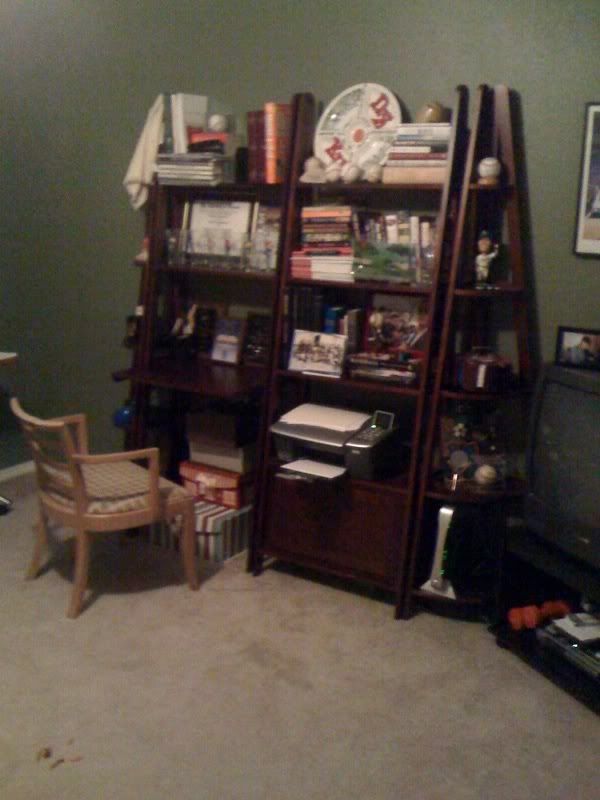 And here it is in our living area: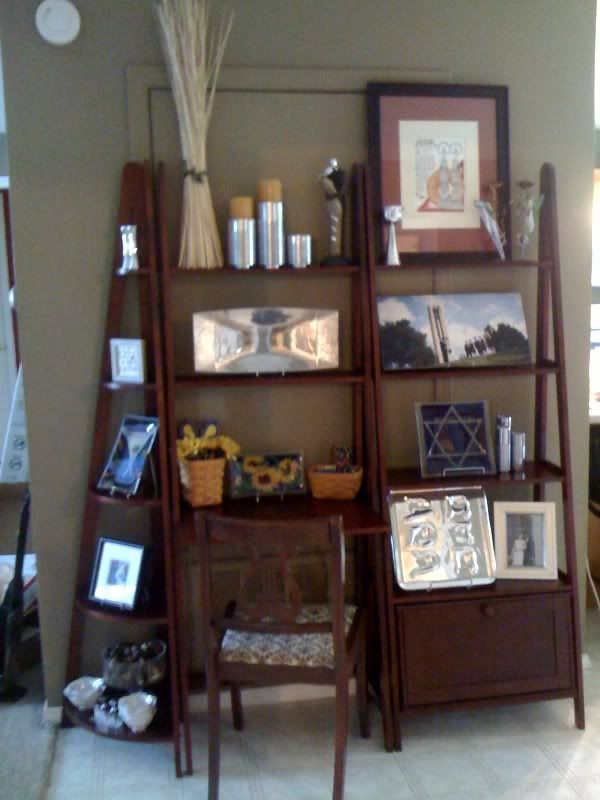 Some perspective: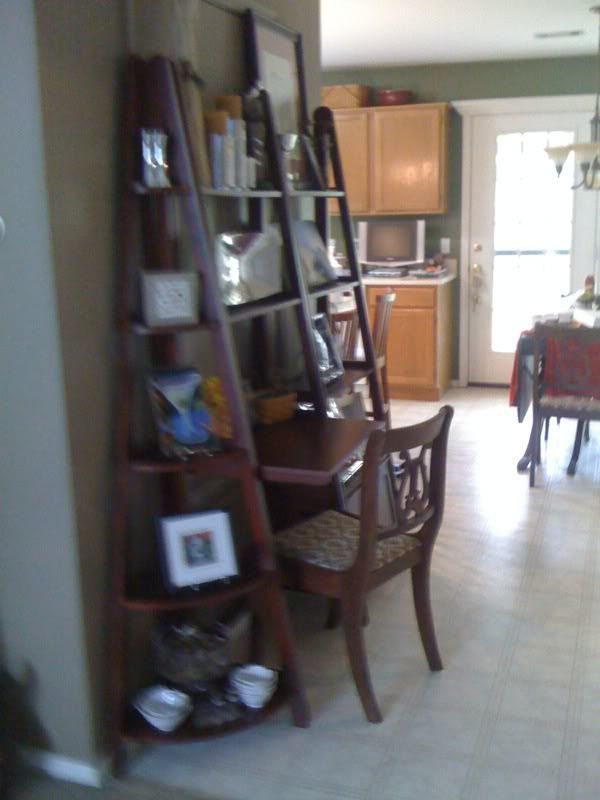 I was able to display my wedding album and pull some beloved wedding gifts out of the storage closet.
I know it's not a perfect solution to a necessary evil, but I think it's a good compromise. (Plus a cheap one. I didn't spend a dime outside of paint supplies.) I didn't expect to hide the door completely, but I believe it was the best I could do with the circumstances I was given.
And thanks to the "Just Paint It Challenge," I'm no longer afraid to paint. I had never painted anything before this, and my pals can attest that I was a nervous wreck. It was much easier than I had expected and I can't wait to tackle many more projects to come.